CHASE | MARRIOTT | 360° CAMPAIGN

INSPIRING TRAVEL

AND

EMPOWERING RESULTS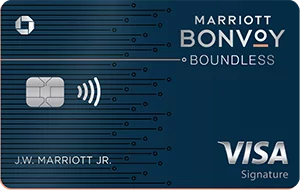 EMPOWERED BY
THE MARRIOTT BONVOY BOUNDLESS™ CARD
How do you attract millennial travelers to a big-brand hotel credit card when they prefer Airbnb and boutique hotels—without alienating our core, older customer?
Our answer: Convince them that the Marriott Bonvoy Boundless™ Credit Card's combination of rich rewards and access to the largest hotel collection in the world was the catalyst to the meaningful travel experiences they seek.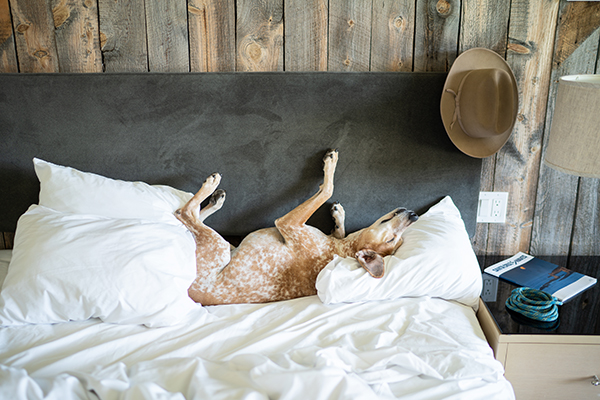 REAL PEOPLE


AND

AUTHENTIC
EXPERIENCES
We used social influencers (real people) to illustrate how the card enriches personal travel experiences AND to demonstrate the possibilities rewards bring. We created "passion point-specific" trips and storylines: a flavorful excursion to Mexico, a style-seeking adventure in Scotland, and a dog-friendly road trip along California's Pacific Coast Highway, among others—and captured these unique stories to feature in our integrated campaign.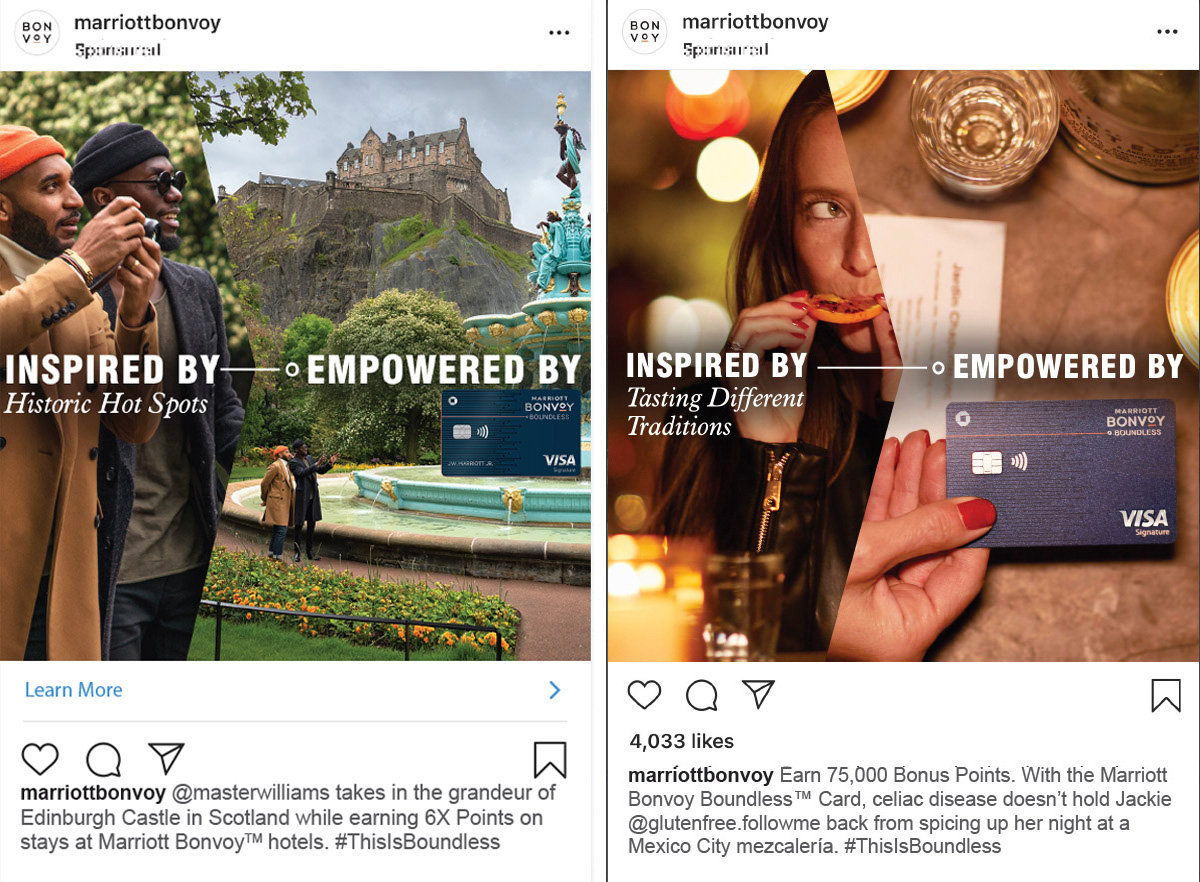 RESULTS

We drove double-digit

growth, record-breaking

upgrades, and shifted the

demographics of the new-

card portfolio.