May 4, 2023

Ben Hinson-Ekong, Senior Director, Analytics + Strategy AND Dog Breeder

Q: What is your AND?
I own two purebred German Shepherds, and I also breed and sell German Shepherds. German Shepherds were originally developed by German breeder Horand Von Grafrath in the late 1800s to be working and herding dogs. Due to their power, intelligence, and loyalty, they were widely used during World Wars I and II. Today, they are preferred for police K9 units and make good service dogs and family pets. Since the 1800s, German Shepherds have evolved into two main lines: working line and show line. Working Line German Shepherds are powerful, extremely high-energy, very curious, and very protective. This line of Shepherds can work and run for hours on end, are the stronger breed, and require lots of exercise, time, and training. If you are considering getting a German Shepherd for the first time, just know that this breed requires a lot more work. Show line Shepherds are calmer, not as high-energy, not as strong, and are easier to deal with based on their temperament. These are the types of Shepherds you will see at dog shows.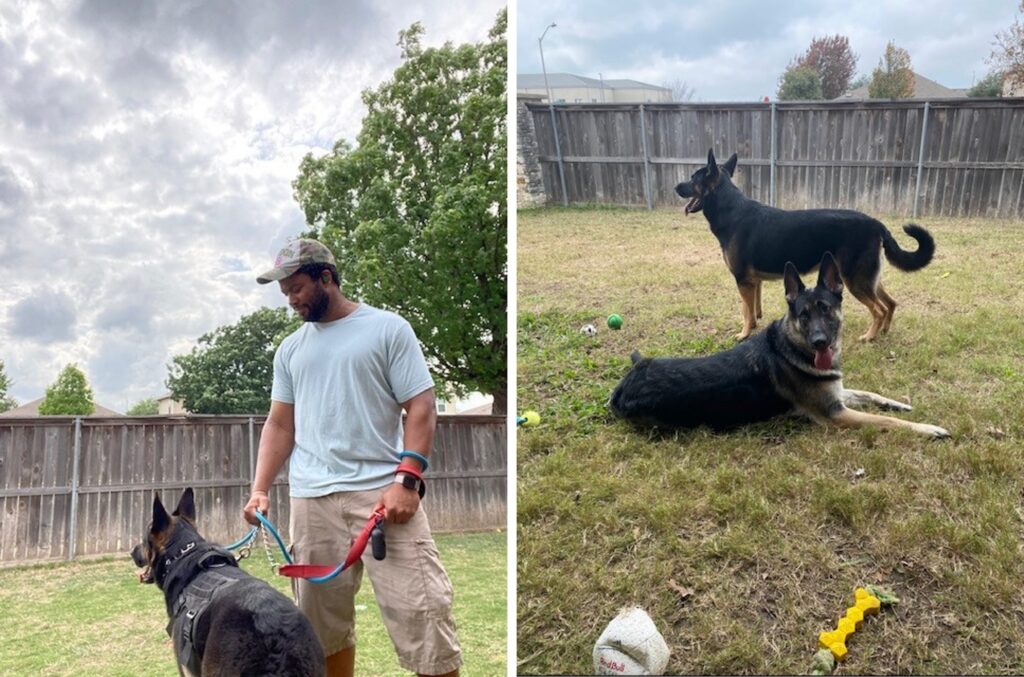 As an owner of two working line German Shepherds, I have to make sure they get enough exercise, playtime, stimulation, training, and discipline on a daily basis. These dogs are extremely intelligent, independent, and excellent guard dogs due to their wariness of strangers. They typically attach themselves to one member of the family who they respect or are drawn to, but they will love and protect everyone in the family. Additionally, they shed a lot!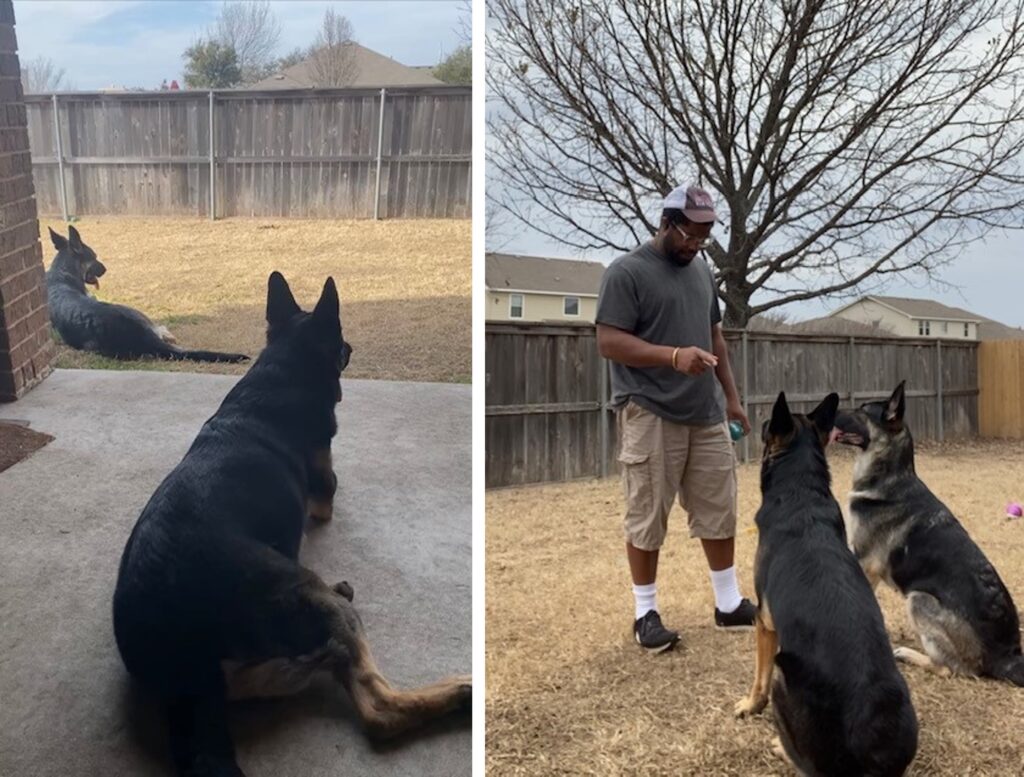 Breeding Shepherds as an independent seller is also a lot of work. My female must be fed properly, and as her body goes through changes, we must make sure to comfort her. A pen must be set up for her and her babies. She must have additional medical checkups with the vet, and then when she delivers, we must register her puppies, take care of them for a few months, and then find good owners to purchase the puppies. All of this requires advance planning, financial investment, and a lot of hard work.

Q: How does raising German Shepherds tie into your role? How does each role affect the other? What is similar and what is different?
A: Raising German Shepherds ties into my role because you cannot raise functional, well-behaved, healthy Shepherds if you are not a strong leader. German Shepherds are extremely intelligent and self-aware dogs that do not respond to weakness. They require a tremendous amount of time and ongoing training, patience, and sacrifice daily. You must set rules and boundaries, nurture their growth, build trust, and reward them when they do what they are supposed to. My role as the Senior Director of Analytics & Strategy requires similar skills. I am committed to supporting, nurturing, and developing our team. Time management and prioritization are critical to my job as I must manage client requests alongside BAU deliverables and ad hoc project development. My role requires me to think creatively, be an innovator, and develop novel solutions for our clients and internal processes to drive efficiency across teams. I also must build trust with varied teams, nurture relationships, and position myself as a leader by infusing strategy, innovation, and critical thinking into my team's outputs. When you sell a puppy, you are giving a member of your family away, so a critical part of the selling process is screening potential buyers to ensure my dogs are going to good homes. A big part of my role also involves forging relationships with the best Analytics, AI, Data Management, Martech and Research companies in the marketplace, screening them for fit, and introducing them to the right teams at Quigley, building our partnership pipeline.
Q: What is inspiring you today in your work or personal projects?
A: I am inspired by my awesome team. We have built a culture of learning and ongoing development while utilizing the best data management, data science, ad tech, and visualization solutions for our amazing clients.
Q: Where can we check out your personal work?
A: If you are interested in buying a healthy German Shepherd puppy that will love and protect you and your loved ones, feel free to reach out to me directly.
Follow my dogs on TikTok: @aceandfancy
.