June 6, 2023

Pride Month

For Pride Month, our team shares the ways we celebrate and support the LGBTQ+ community and those who inspires us most.

Melissa Platero, Tabitha Kim, and Taryn Nagata support Gay4Good.

Gay For Good is a nonprofit organization whose mission is to mobilize lesbian, gay, bisexual, transgender, and queer people and to unite volunteers in promoting diversity, fostering inclusion, and strengthening ties to the broader community.

"Marketing expertise and a philanthropic heart are a powerful combination, and Gay For Good Co-Founder Tony Biel exemplifies this in every way. Tony is an inspiration to his fellow marketers and hoping to support a larger minority-driven effort to make their city a better place for all. We're thankful for the myriad charitable opportunities Gay4Good provides, such as feeding the homeless and cleaning up Runyon Park."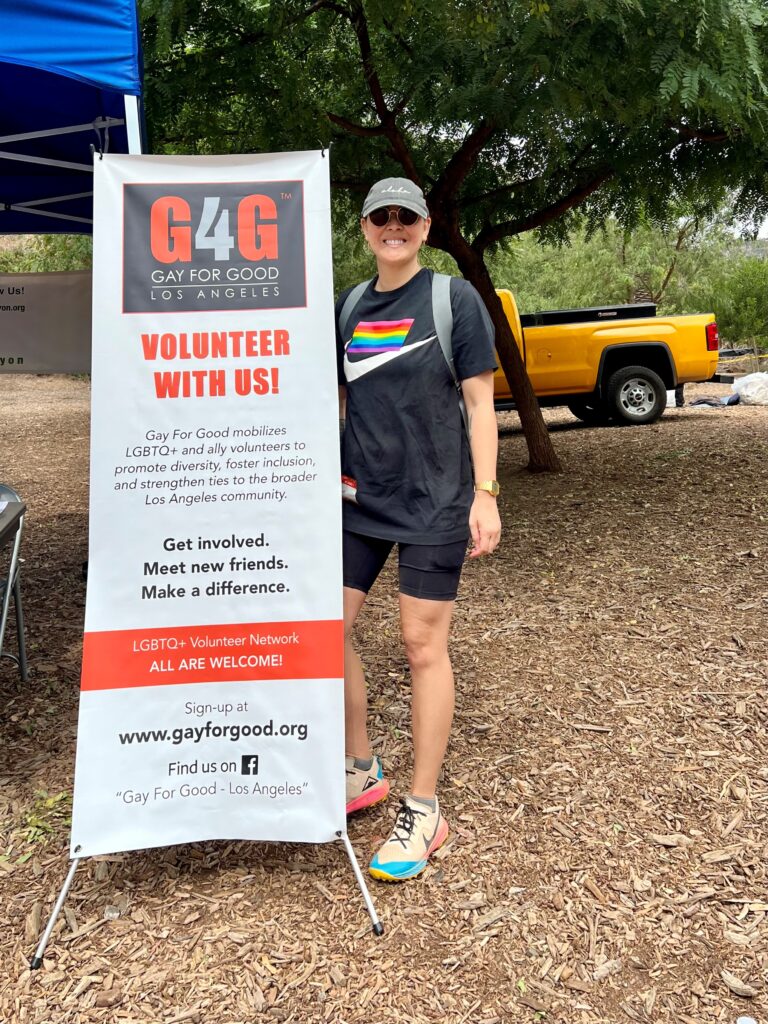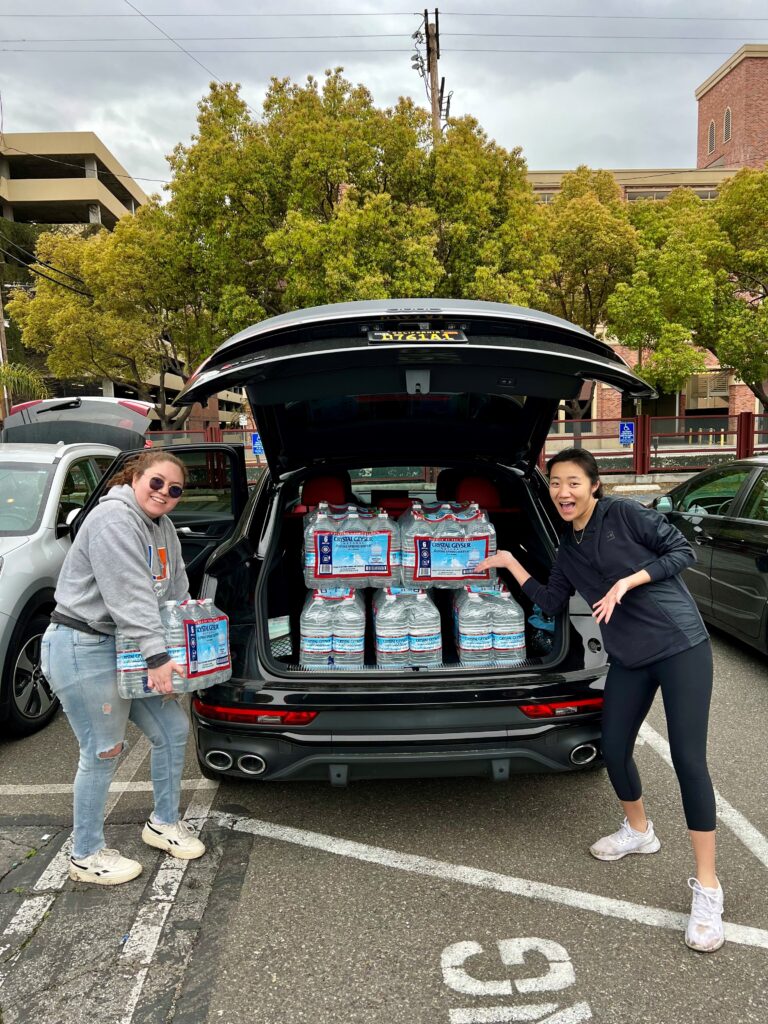 Erik Harlow remembers Jinx Beers.
"In 1975, my friend Jinx Beers founded Lesbian News, a Southern California print and online publication. What began as a four-page monthly newsletter grew into a tabloid-sized magazine covering Southern California as a free lesbian community publication. It's still going strong. Jinx was an outspoken activist, a U.S. Air Force veteran, author of Memoirs of an Old Dyke, and helped to run a sci-fi and fantasy art gallery called The Pendragon Gallery. She was honored with West Hollywood's Rainbow Key Award, as well as the Etheridge Award, and was inducted into the LGBTQ Journalists Hall of Fame in Philadelphia in 2017 for her work with Lesbian News. Pedigree aside, she was a great friend and a hero for the LGBTQ+ community, with a warm sense of humor and a brilliant mind. Her anecdotes were often funny, touching, or both. She had such a caring and courageous heart. It's been five years since she passed away in 2018, and I miss her very much."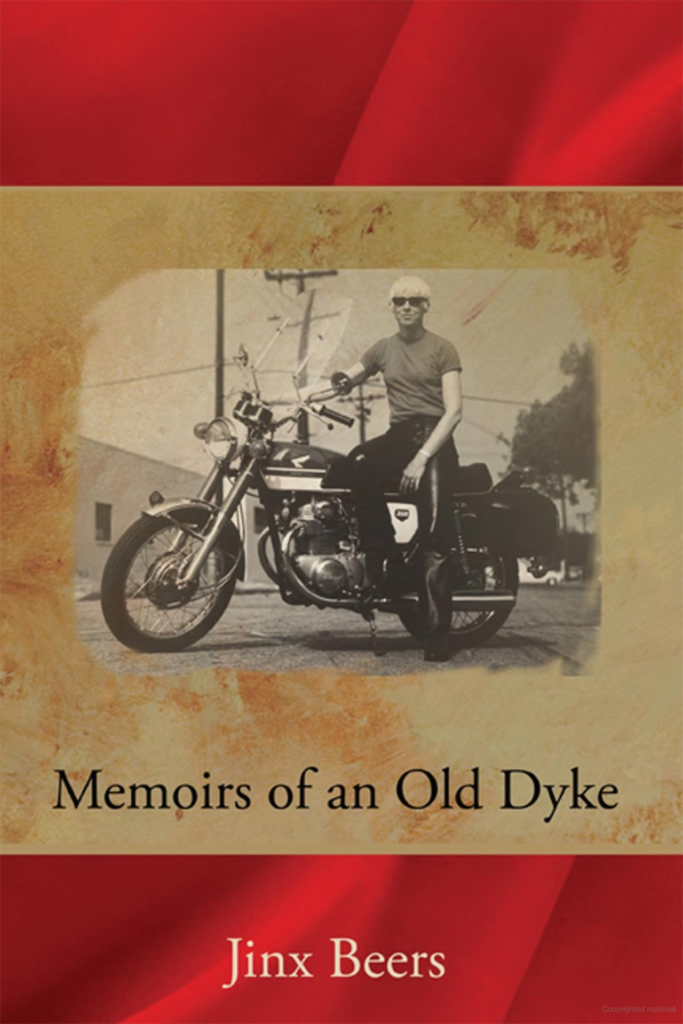 Katie O'Leary celebrates LGBTQ+ heroes and shares some personal inspiration.
"A few of the activists who have inspired me include Barett Pall, an activist on TikTok who works to expose predators and protect children and the LGBTQ+ community; Marsha P. Johnson, who was crucial in the fight for equal rights and was a huge presence during the Stonewall Riots; Billie Jean King, who showed the world women can play against men in tennis and win—and became the first LGBTQ+ athlete to come out publicly. Not only did she reveal her true self, and having lost her endorsement deals, it took a level of courage most people could not reach. There are so many more, but last on my list is the queen of drag, RuPaul Charles. Not only has RuPaul created a television empire, but his meteoric rise in the media has also normalized drag and opened the doors for millions of young people to be their authentic selves."
"When I was in college at Indiana University, I played D1 rugby (Go, Redstorm!). Most of our team was LGBTQ+, and it was my first time being around such a wonderfully diverse group of women. Playing as a team, traveling, and attending national tournaments together forged an unbreakable bond. Our struggles, hopes, and dreams became intermingled, and if one member of our team was harassed or attacked for being different, we all came to their defense. Though some may argue that sexual orientation has no place in sports, I disagree. Who we are as people affects every aspect of our lives­­—how we celebrate our wins, failures, and our ultimate achievements exposes our deepest selves. I will forever be grateful to the men and women I've met and luckily befriended throughout my years at Indiana University. Their courage to be themselves, and to feel comfortable doing so, is one of the greatest honors of my life. If you're wondering how you can support the community: Go out into the world and use your voice, time, and energy to fight for equal rights!"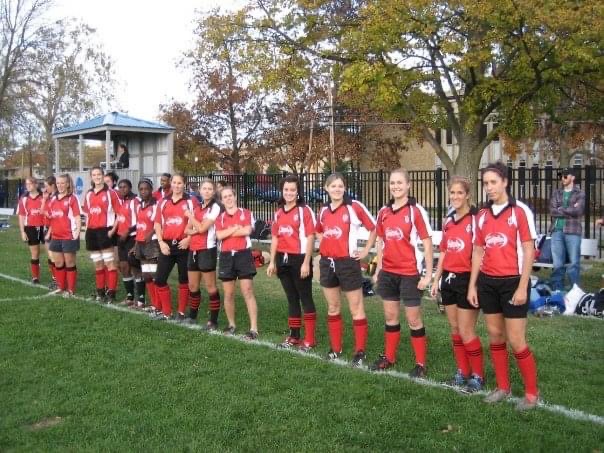 Dyan Ullman shares the incredible story of how she and her wife Terri helped open legal pathways for gay and lesbian co-parenting.
"I have so many heroes in the LGBTQ+ community, but I am the biggest fan of my own family. My wife Terri and I are celebrating our 35th year together. After we were together for four years, we decided to have a child. We turned to our best friends—a married couple with two boys of their own. The wife and I had been BFFs since age three, and she met her husband through my family's dating service. He became our sperm donor. We hit bingo on the first try and, nine months later, my wife gave birth to Hannah, a copper-haired, left-handed child of lesbians who grew up to be queer and nonbinary. I legally adopted Hannah one month shy of their first birthday, and the LA Times did a cover page on our story. We also appeared in many magazines and TV shows following that article. Our objective was to let other queer folks know that same-sex adoption was a legal option. It gave me, the nonbirth parent, legal standing.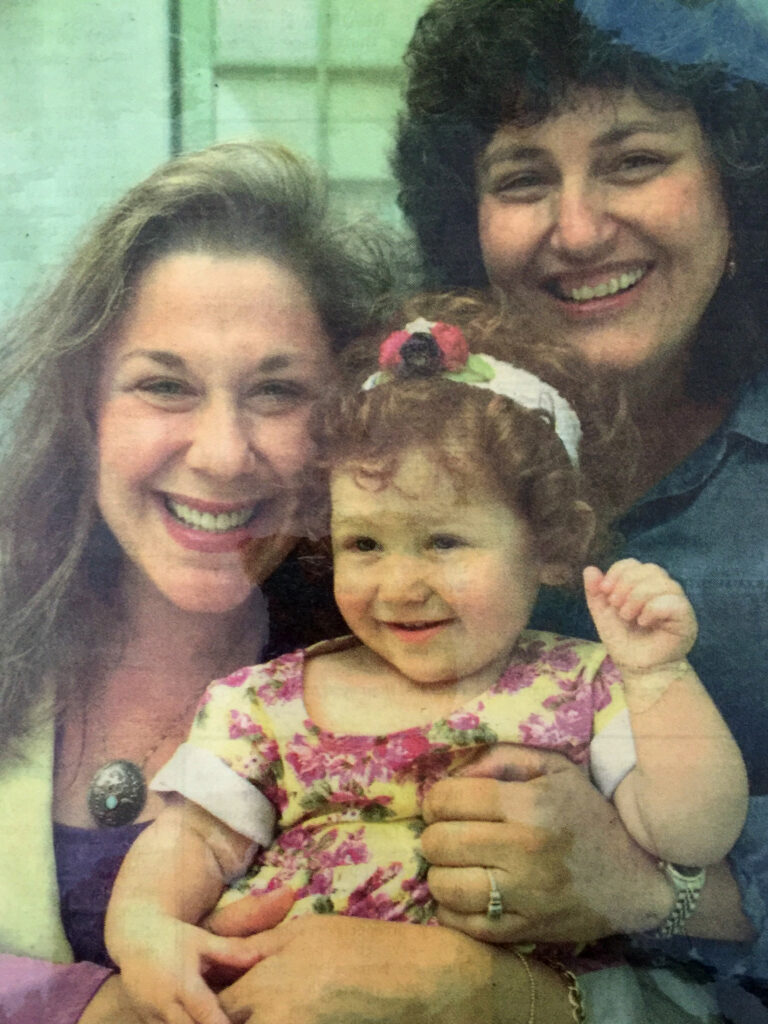 WAYS TO SUPPORT THE LGBTQ+ COMMUNITY
Advocate. Be vocal on social media and in your community.
Volunteer at and donate to local LGBTQ+ organizations.
Attend protests, town halls, city council meetings, and march with minority communities. For example, Pride 365 in July (Los Angeles).
Visit the LA LGBTQ+ center and ask how you can help.
Support public policy and laws that benefit the LGBTQ+ community.
Learn more about LGBTQ+ issues.
Support the ACLU's work on LGBTQ+ rights. click here
Vote against the anti-LGBTQ+ bills introduced in the 2023 state legislative session. To learn more, click here
DONATE TO OR VOLUNTEER AT THESE ORGANIZATIONS